Facebook Marketing Success System – new online course with Mari Smith, featuring Dennis Yu!

Facebook Marketing Course with premier Facebook marketing expert, Mari Smith – featuring Facebook Ads expert, Dennis Yu!
This course is no longer available for purchase. Stay tuned for Mari's 2015-2016 new course offerings, training and certification programs. 
Click the player below to watch this special video message from Mari Smith:
Facebook ads can create much confusion and frustration! Some Facebook users install browser extensions to remove the ads on Facebook's right column. Other Facebook users report sponsored posts (ads in the News Feed) as spam. And, as a business owner and marketer, if you don't hit the mark properly with your paid Facebook products (ads, sponsored stories, boosted/promoted posts, offers, etc.), you could be not only completely wasting your money but
you may also be negatively impacting your company's reputation by having the wrong ads shown to the right people, or the right ads shown to the wrong people!
I like to joke that, as I'm Scottish, I was born with frugal genes. So, if I can get maximum organic (free) reach and results on Facebook and not have to pay to promote, then I will. However, even with a nominal budget, over the years, I have experienced incredible results advertising on Facebook.
Introducing: Dennis Yu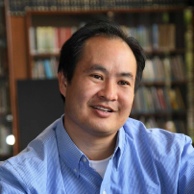 Plus, I wanted to bring my peeps the best of the best in the Facebook ads world. That's why I'm teaming up with my friend, Facebook Ads expert, Dennis Yu, for this groundbreaking new online course. I like to say what Dennis doesn't know about Facebook ads isn't worth knowing. Lol! He has years of experience working at the enterprise level and has managed ad campaigns worth multiple millions of dollars. While Dennis' agency, blitzmetrics, continues to focus on enterprise level, like myself, Dennis is also very passionate about working with small- to medium- sized businesses to help them tap into the incredible power of Facebook.
Did you know?
There are over 1.1 5 Billion active Facebook users.
819 million Facebook users access the platform via their mobile devices.
80% of users are outside the United States and Canada.
Most online advertising reaches only 27% of its intended audience. Facebook's average advertising reach is 91%!
People who like your Facebook Page spend an average of 2 times more as your customers than people who aren't connected to you on Facebook.
Facebook represents a MASSIVE global audience that you can tap into via the power of Ads. And, mobile commerce is experiencing explosive growth so you must know how to effectively market and sell to your audience via the Facebook News Feed – the most viewed section of Facebook.
If you're not integrating Facebook properly into your overall marketing plan, you are absolutely leaving money on the table.
Imagine if you could easily get more fans, leads and paying customers with simple Facebook marketing techniques
It's time to stop struggling with your Facebook marketing, finally learn how to "outwit" Facebook's constantly changing features and algorithms, and get laser-focused on building your business the right way!
It's not "rocket science," as the saying goes. But it does take the right know-how and that's exactly what Dennis and  I want to share with you.
You don't know what you don't know, right? Well, just as soon as you sign up for this new course, you'll be able to make a few adjustments to your marketing approach… and exponentially build on those adjustments as we progress through all 8 modules. Before you know it, you'll have a nice SPIKE in sales just in time for the Holidays.
And, you'll be set up for rock SOLID success in 2014.
Perhaps you'll recognize some of these Facebook Page challenges:
These are the kinds of issues I hear almost on a daily basis from my community…
Your fan growth has reached a plateau.
You're unable to reach more of the fans you do have.
You're not sure if paying to promote (boost) your Page posts actually works.
When you do pay to boost posts, your organic reach goes down.
You're afraid of wasting money.
You've tried ads before and didn't get good results (read: a solid ROI, return on investment).
You're not really sure what to advertise.
You don't understand Facebook's ad terminology .
You don't know who to turn to when you get stuck….
If you can relate to any of those statements, stop stressing and take action today! I'd love to help you! Come join Facebook Ads expert, Dennis Yu, and myself for this groundbreaking new online course and get ready to finally generate serious ROI from your Facebook ads!
And, by the way, this is not fluffy stuff that just skims the surface. We'll be taking a deep dive into the mechanics of marketing on Facebook, specifically how to effectively integrate paid products that help you grow your fanbase, attract more qualified leads and convert them into top paying clients… all without breaking the bank!
Facebook has over one billion active users – are you reaching the right ones?
Isn't it time you learned how to reach the right audience for your business and turn them into awesome paying customers?
Introducing… Facebook Marketing Success System: How To Master Facebook To Get the Maximum Reach, Results and Revenue!
Finally, you'll be able to fully understand how Facebook advertising works and create specific, measurable results by investing even a nominal ads budget.
Don't delay – the Holiday Season is upon us and this is the *perfect* time of year to ramp up your visibility on Facebook and close out the year with a nice spike in sales. Let Dennis and I show you the way.
You'll be 100% satisfied – guaranteed, or your money back!
What's included:
This course consists of 8 modules with Mari Smith and Dennis Yu (more about your instructors below).
Each session comprises 60-90 minutes of pure, instantly-actionable content, plus homework assignments.
PLUS, you get to join the very active private Facebook Group where you can have your your questions answered. Questions and answers are archived in our Group and can easily be searched when you need them.
Module descriptions:
Here's an overview of what we'll be covering during our 8 content-rich sessions together with you:
MODULE #1
INSTANT ACCESS to the Replay Video, Slides and Session Guide +
Support in the active Facebook Group
Your Facebook Foundation – How To Have A ROCK SOLID Facebook Marketing Strategy, Focused on Quality Content
Facebook is an amplification of all your other marketing efforts; it'snot a panacea. In this first Module, we'll help you get crystal clarity on your goals. What specific business objectives do you want to accomplish? Generate leads, phone calls, awareness, email subscriptions.
This will be a critical component as we go in to Module #2. We need to know which metrics you want to quantifiably increase so we can help you get the most out of all the following Modules!
Plus:
Facebook Page basics: design, features, optional tabs, plus SEO.
Content strategy, including your posting cadence, frequency, timing, length and type.
What content is optimal for maximum organic reach?
"Cheat sheet" with all Facebook ad formats.
MODULE #2
INSTANT ACCESS to the Replay Video, Slides and Session Guide +
Support in the active Facebook Group
Introduction to Social Amplification Engine – Dennis and Mari's Proven Approach to Facebook Marketing Success
This is "STRATEGY", as we see it — the framework we put in place before we start on various tactics.  The 5 stages within the engine are the same, but specific tactics are different by business objectives (module #1).
Why people love you: the emotional part. Our experience is that businesses large and small get stumped here. Most businesses state what they do from a mechanical standpoint, as opposed to WHY people love them and WHY they would feel compelled to share the company's story.  If you don't consider this point in advance of the session, you'll fall behind in the rest of the sequence.
Content – the key here is to focus on listening to and interacting with your customers, not hiding behind a tool or blasting marketing messages.
Audience response – we focus on how you can easily get the fans to do the work for you — to generate content.
Amplification via ads
Analytics
MODULE #3
INSTANT ACCESS to the Replay Video, Slides and Session Guide +
Support in the active Facebook Group
Demographic + Audience Research: Learn How To Identify the EXACT People You Want To Reach At the Lowest Cost!
How to conduct competitive research analysis by studying likes on any page, conducting graph searches, creating a social affinity grid, and using cross-channel tools.
Introduction to the 4 conceptual types of targeting.
Exactly what to do to narrow down your criteria and increase your criteria – and the purpose of both.
Discussion of budget estimation.
Now we're ready to load up your ads in sequence!
MODULE #4
INSTANT ACCESS to the Replay Video, Slides and Session Guide +
Support in the active Facebook Group
Designing and Placing An Ad Sequence: Step by Step Instructions On How To Create The 3 Types of Ad Campaigns That Get Results Every Time
How to reach more fans via Page Post Ads.
Page post link ad + retargeting (FBX and Google).
Creative ways to reach the EXACT targets you want (note, there are several "outside the box" targets here that will significantly set you apart from others).
Using Facebook ads to drive email collection so you can build your list consistently.
How to drive your email marketing back into Facebook.
MODULE #5
INSTANT ACCESS to the Replay Video, Slides and Session Guide +
Support in the active Facebook Group
Understanding Power Editor: Facebook's Secret Weapon! Master This Tool And You'll Open The Floodgates To More Profits From Your Facebook Marketing Efforts!
How to make best use of Custom Audiences. (This is where you can upload  your own email list and then place Facebook ads to reach more of your existing audience).
Review to loop back to the business objectives from Module #1, as they tie to tactics.
Demystifying key features in Power Editor – what to focus on and what to ignore.
Demo of sample ads from scratch.
BONUS MODULE
INSTANT ACCESS to the Replay Video, Slides and Session Guide +
Support in the active Facebook Group
Hands-on Facebook Ads Clinic: Watch Over Dennis & Mari's Shoulders While Participants Get Ad Campaigns Critiqued and Improved in the "Hotseat!"
Hands-on module for 5 lucky winners!
Attendees get to be in the virtual "Hotseat" to have their content strategy and ad campaigns reviewed and improved by Dennis and Mari.
Everyone benefits from this Clinic, whether in the Hotseat or not.
Everyone takes away key distinctions that are immediately actionable in his/her own campaigns.
You get to learn from REAL live examples and case studies!
Just one small tweak can make the world of difference to your conversion rate and profit margins!
MODULE #6
INSTANT ACCESS to the Replay Video, Slides and Session Guide +
Support in the active Facebook Group
Tracking and Measuring The RIGHT Numbers: Demystifying the "Geek speak" Metrics and Knowing What To Focus on For Real Results
What metrics you need to focus on for optimal results
What metrics to ignore
Understanding how to set and measure your own KPIs (key performance metrics)
Glossary of terms.
Analytics is not about generating reports (unless it's an agency or consultant), but about troubleshooting what to optimize next to get more of what's good and less of what's bad. If your business metric is not increasing sufficiently, it's either an issue of content, targeting, or conversion.
20% of the work is Modules #1-5.  The real work is the many cycles of testing and iterating. But, you have to lay the solid foundation in Modules #1-5 or you won't get the best results.
MODULE #7 – Advanced Optimization – Power Techniques To Get Much More Out Of Your Advertising Budget
INSTANT ACCESS to the Replay Video, Slides and Session Guide +
Support in the active Facebook Group
Now, we'll dive into creative ways to stand out in the news feed and reach an even wider audience but still remain highly targeted.
How to get a job or put the spotlight on poor customer service — with examples galore.
Content recycling — how to get maximum mileage out of every piece of content
Black hat techniques– what to avoid!
MODULE #8 – Proven Lead Generation: How To Tie Everything Together And Create A Solid "Lead Gen Machine!"
INSTANT ACCESS to the Replay Video, Slides and Session Guide +
Support in the active Facebook Group
Troubleshooting; getting over plateaus of your fan growth, lead generation, and ad response
Agency training materials
Budget planning and ROI calculators
Using third party outsource sites to scale out responses and clever content
Unlimited access to all replays for one full year!
Each session is lead by Dennis and/or Mari via and lasts for 60-90 minutes.
ALL modules come with a unique slide deck.
PLUS, all modules come with an additional comprehensive PDF e-guide.
You have unlimited access to all materials for a full year.
PLUS, you'll get membership in the dynamic, active support group on Facebook. Dennis is incredibly generous in sharing his Facebook ads knowledge and LOVES to answer questions!
With the incredible breadth and depth of experience that Dennis and I have between us, we could easily charge $997 or more for this course. However, both Dennis and I are extremely passionate about helping more and more small- to medium- sized business owners fully understand and tap into the massive power of Facebook. So, we wanted to make the price as reasonable as possible for you.
Bonuses:
The Ultimate Power Editor Guide – super user-friendly!
Dennis Yu's company blitzmetrics has compiled the best Power Editor Guide I've seen. You'll get instant access to this fabulous 30-page PDF, packed with easy-to-follow instructions on how to best use Facebook's incredibly powerful self-serve advertising tool.
Facebook Ad Clinic – hands-on bonus session
BONUS Session with hotseats. This is between sessions #5 and #6 so that you have some experience placing and assessing ads for your business. Several participants will have their ad campaigns critiqued, we analyze the results and make suggestions for improvement. Everyone learns from this bonus clinic!
Private Members-Only Facebook Support Group
This is one of my favorite features of offering online courses. The support, camaraderie and connections is amazing and very often way outlasts the length of the course. You'll never feel alone or stuck with the support of this group! The excitement is contagious! 🙂
RISK-FREE GUARANTEE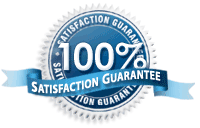 FACEBOOK MARKETING SUCCESS SYSTEM  is packed with the latest and the best information I have to offer for your success with Facebook today. And I want you to be absolutely thrilled with the strategies you'll discover in this course. But you be the judge…
You can sign up today and attend the entire course totally RISK-FREE. If, after completing all 8 sessions and applying our teachings from each lesson, you don't feel fully satisfied, or you didn't get massive value and see real results (an increase in your visibility, fanbase, engagement rates, conversions, etc.), simply contact my team and we'll happily refund your money in full. You have my promise.
PLUS – check this out!! Dennis is making a radical promise to ALL attendees!
Dennis says, "If anyone doesn't find success by the end of the course, I will personally tweak your ad campaigns for you. Just keep showing up to each module and grab 2-3 takeaways from each one."
Now that's zero risk to you!!
Frequently Asked Questions:
Will sessions be recorded?
YES! All sessions are now instant access, on-demand videos that you'll find in your member area with unlimited access.
What format are the replays in?
Videos are in two players: .mov format for higher speed internet and .mp4 format for lower speed internet. Both formats are in players streamed from inside your membership area. We also make the actual video files available to download on to your computer hard drive and play at your leisure without using internet bandwidth.
What other materials do I get, besides the webinar replays?
Each modules comes with a slide deck, loaded to your members area in PDF format.
PLUS, you also get a comprehensive guidebook in PDF format to further study and apply the course teachings.
How do I access the course materials?
We use CustomerHub with a secure login system so you can safely access all course materials. As soon as you register for the course, you'll get an email with your login access.
Is there homework?
Yes. We have recommended action steps for you to take after each session.
Can I download the modules?
Yes. You can download each video file (webinar replay) in either MOV or MP4 format as well as the slides and guidebooks in PDF format.
How long will I have access to the replays?
You'll have access for one full year via your CustomerHub login.
Is there a Facebook group for members?
Yes! We have a very active and dynamic, private Facebook group for both peer support and access to Dennis and Mari. This is one of the most powerful components of the course. You'll never be stuck so long as you're willing to ask your questions in the group!
How long will the Facebook group be open?
A minimum of 90 days following the completion of the course.
Will this course work for real estate professionals?
Absolutely. All businesses in all industries need to first produce quality content with a proven strategy – we teach you how to do this. You then create engagement around that content and AMPLIFY the engagement through Facebook ad products in order to reach more of your target audience and convert them into leads and paying clients.
Will this course work for the network marketing industry?
Yes! We have many distributors and coaches from a variety of networking marketing industries already attending the course. Network marketing companies are by their very nature relationship marketing oriented — you'll be learning proven techniques from Mari Smith, bestselling author of The New Relationship Marketing and Facebook Marketing: An Hour A Day. Along with Dennis Yu, top Facebook ads expert!  See also the answer above! 
I don't have a Facebook page yet – will this course work for me?
Yes, though we encourage you to go ahead and set up your Facebook page as soon as possible. If you need help with this, come on in to the course anyway and we can help you to get a jump start!
I'm only just starting with my Facebook marketing – will this course work for me?
You're in the perfect place! The course modules are exponential and contain a proven and systematic approach for generating consistent, measurable results from your Facebook marketing activity.
What if this course doesn't work for me?
We have a 100% full money-back guarantee, no questions asked. However, do check out what Dennis has said:
"If anyone doesn't find success by the end of the course, I will personally tweak your ad campaigns for you. Just keep showing up to each module and grab 2-3 takeaways from each one."
Now that's zero risk to you!!
What attendees are saying about this Facebook course:
"…I can't sleep even though it is 4:48 am. I believe this course (Facebook Marketing Success System) is going to change my life." – Brian M
"@MariSmith @dennisyu You're delivering the most detailed and actionable Facebook strategies & tactics I've experienced." -Sheree M
"After attending two sessions and reviewing successful Facebook pages of many members of this group, I realized that I wasn't engaging enough with people who commented on my client's posts. I wanted to try engaging more to see if I can increase the engagement. Here are the results. 2,021 reached (the highest we've had so far… the page is new.. only about month and a half old), 76 new likes, 40 shares and 40 comments in less than 24 hours. By far the most successful post yet  Just wanted to share this with you guys and thank you for helping me learn from you and improve." -Maria J
"Thank you for today Dennis Yu and Mari Smith! What a gift you have given with your knowledge." -Kimberly A
"Today's training was absolutely fantastic.. 'get focused on why we do what we do'.. What makes us Passionate about what we do?…? My head has been swimming all afternoon and evening…" -Beth G
"Thanks Mari and Dennis. Wow you've really given me a lot to think about already. I LOVE how you have a focus right at the beginning on knowing the numbers in your business." -Janet B
What people are saying about Mari's Social Media Training Courses and Services:
2 Million Fans!

"Learning from Mari is always a treat. I have been able to build a fan base of over 2 Million for my clients using her techniques. She helps me stay ahead of the curve with great information and her ninja tactics have helped me explode my client's online presence."
~Kathryn Rose – socialbuzzclub.com
A Multimillion Dollar Business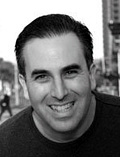 "If there's anyone on the planet who can help you build a business using Facebook, it's Mari Smith. Her early Facebook coaching was instrumental in helping Social Media Examiner become a multimillion dollar business. She studies the hidden gems of Facebook like no one else. She's also the first person I call if I need Facebook advice (and let me tell you we speak often!)."
~ Michael Stelzner – Founder and CEO, SocialMediaExaminer.com

More Than a Facebook Strategy
"Uber mentor Mari Smith. Coach, content curator and business sage. Mari delivers more than a Facebook strategy. Mari is one of the foremost social media thinkers on the planet. It is well worth joining her program."
~Lucy Miller – Perfumer, LucyMillerPure.com

Real Life Business Strategy
"I first discovered Mari Smith online and attended a few of her trainings; I gained very valuable information and amazing tips each time. But the biggest transformation in my business happened after I attended Mari's Social Media Intensive Training program. Not only did I learn valuable information that I implemented immediately in my business, but the connections I gained during that event helped me in ways that I couldn't imagine.
Mari's knowledge in the social media arena is second to none. She mixes her teachings will real life valuable business strategy — that is the true asset I have gained from my experience with Mari. Mari Smith is the real deal!!"
~Jacob Sapochnick – Immigration Attorney, h1b.biz

Engagement Rates Drastically Improved
"After attending Mari Smith's Social Media Intensive and VIP sessions I have been so much more focused on my business. I now have the tools I need to grow my business. Mari's insight, critiques and helpful tips were key to improving my Facebook presence. Since the event, my engagement rates have drastically improved. As a result of attending Mari's event, I feel I have found my "voice" in social media. I look forward to learning more and continually reaching more people via social media. Thank you Mari!"
~Sonja Sandholm-Pound, Fitness Coach — simplyactivesonja.com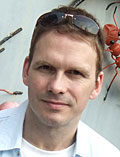 Save months of research, trial and error!
"Mari's Facebook courses are outstanding! The webinars are chock full of tips and insights for your Facebook success, the membership area is a gold mine of links, tools, and resources. What I love most is Mari's uplifting presentation style. You can't wait to get started once you watch these videos! Entertaining and easy to understand, yet profound and ready-to-use information. Mari's the go-to expert for Facebook, and it shows throughout the course. I signed up for "Facebook Money Mastery" the minute the sales link went online. You save months of research and trial and error!"
~Ralf Skirr, internetbusinessmastermind.com
Meet your instructors – Mari Smith and Dennis Yu
Mari Smith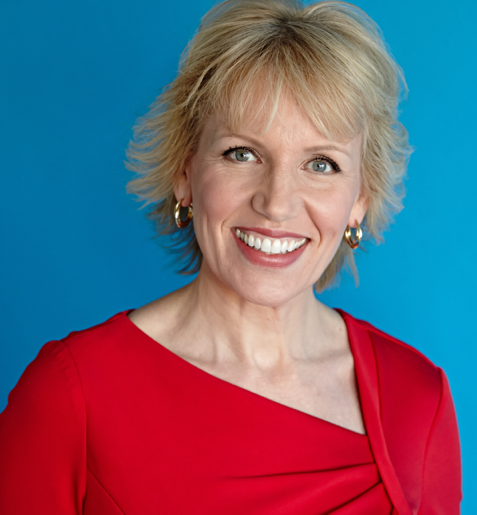 Often referred to as "the Queen of Facebook", Mari Smith is considered one of the world's foremost experts on Facebook marketing and social media. She is author of The New Relationship Marketing and coauthor of Facebook Marketing: An Hour A Day. Fast Company describes Mari as, "A veritable engine of personal branding, a relationship marketing whiz and the Pied Piper of the Online World." Forbes named Mari one of the Top Social Media Power Influencers for the past three years in a row. Mari consults with businesses of all sizes around the world to help accelerate their profits by integrating proven social media marketing strategies. She travels and speaks at major events, sharing the stage with many celebrities and leaders. She also regularly appears in media locally and nationally in publications such as The New York Times, The Wall Street Journal, Inc., Forbes, Fortune, and Success Magazine.
Dennis Yu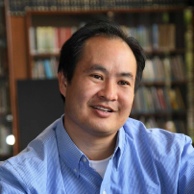 Dennis Yu is CTO (Chief Technology Officer) of BlitzMetrics.com, a social media analytics company. BlitzMetrics provides its clients with Facebook analytics, Pinterest analytics, Youtube analytics, Twitter analytics, etc. Over the last 4 years, Dennis has guided the development of an ad serving platform that garners PPC, SEO, email, and Facebook advertising, optimizing campaigns to online and offline conversions via phone, lead generation, online ordering, and coupon redemption. Dennis has helped brands grow and measure their Facebook presence and is an internationally recognized lecturer in Facebook marketing, having been featured on National Public Radio, TechCrunch, Fox News, AllFacebook, CBS Evening News, and KTLA-TV. Dennis  has been involved in web analytics and PPC since 1995, Helping companies such as Yahoo, American Airlines, JC Penney, Equifax, March of Dimes, and other enterprises maximize online leads and revenue.  With over eight years of hands-on experience in PPC, Dennis Yu co-launched his first company, NetGainz.com, where he managed 80% of Yahoo's search marketing budget. Since then, Dennis has been managing PPC for clients such as Quiznos and Equifax Corporation. He is an outstanding voice on internet marketing for local business chains, and has presented on local search at SMX West in Santa Clara and other venues.