Brand Ambassador and Influencer Marketing Services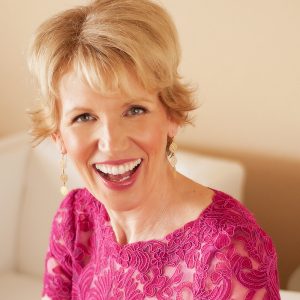 Hire Mari Smith as a Brand Ambassador for your company!
I particularly love to represent solid companies that have a really great product or service that would be of particular help to my audience. 

I love SAAS companies, marketing tools, creative tools — any product or service based company that helps businesses to more effectively achieve their goals, create content and market their businesses.
See my Facebook Brand Collab portfolio here.
Connect with me via Messenger.
My aggregate audience across social channels + my blog & email is over 1.7M and comprises a mix of global SMB owners, social media professionals & practitioners, C-suite & marketing executives at Fortune 100 & Fortune 500 brands & Inc 5000 companies.
What makes me unique is that I absolutely love to train and educate my audience and they love that about me! I don't just endorse and recommend products. I teach my audience about the product, why it benefits them, what they can do with the product, how it will help them save time, increase their revenue and better achieve their goals.
Pricing info available upon request. My current arrangements include project based, monthly retainer and stock options.
SHORT BIO:
Mari Smith is the Premier Facebook Marketing Expert, and is often referred to as the Queen of Facebook. Facebook hired Mari to teach SMBs throughout the US at the Boost Your Business series of events. She travels the world to speak and train at major events and serves as Brand Ambassador for many leading global companies. Mari is also an expert webinar leader, live webcast host, and author of The New Relationship Marketing and coauthor of Facebook Marketing: An Hour A Day.
?Aggregate social following of 1.7M, including social media professionals, SMB owners, & corporate brand executives
?Highly regarded social media & Facebook marketing industry leader
?Advisor to corporate board and C-suite for Fortune 500 brands
?Deeply respected and trusted thought leader, brand and name recognition
?Fiercely loyal fan base
?Facebook Boost Your Business Spokesperson & Marketing Influencers Program Expert
?Brand Ambassador for leading companies
?Named by IBM as, 'One of seven women who are shaping digital marketing' alongside global leaders & CEOs at LinkedIn, YouTube and more.
?Recognized Keynote Speaker at leading industry events such as Marketo's Marketing Nation, HubSpot's INBOUND, the Conference Board's Social Media Council, Affiliate Summit, Infusionsoft and more
?Extensive, professional network of highly influential social media experts and leaders
?Professional webcast & digital television host, and a creative and active power user of Facebook video and Live, with a love of people and tech.
Contact Mari today to inquire about Brand Ambassador/Influencer Marketing services. Please send a message via Messenger and my team and I will respond asap. And/or, check out my Brand Collab Portfolio on Facebook.