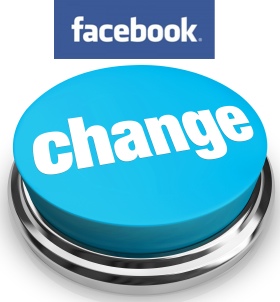 If the latest rounds of Facebook changes have your head spinning, you're certainly not alone! With the recent f8 Developer Conference, the changes leading up to – and announced at – this annual event are monumental.
In order to help you better understand the slew of recent changes and better optimize your Facebook experience from both a personal and business standpoint, check out this special free webinar. Just pop your name and email address in the form below to get instant access to the replay video! The slides are posted below as well as on the webinar replay page ; you'll also be able to download the MP3 audio if you wish.

During this info-packed session, I'll walk you through the following points:
The new Subscribe feature: should you turn it on?
Privacy settings you need to know and how to adjust them.
The differences between Friend vs. Subscriber and how to edit settings of both.
Audience selector change – "Everyone" is now "Public" and what this means.
How to manage Smart Lists and Friend Lists.
News Feed "Top Stories" vs. "Recent Stories": how to train Facebook's algorithms to show you more of what you want and less of what you don't want!
Realtime Ticker: what activities show up here and how to adjust your settings.
The impact of the new Ticker and revised News Feed on EdgeRank.
Profiles will become Timelines starting in early October onwards – how to edit your new Timeline.
New features for fan pages and how to optimize, including Share and the fact non-fans can now interact with your content.
From October 1st, custom content on Facebook Pages must have an SSL Certificate: what this means and how to get one.
What the Ticker, Timeline, Subscribers and new Open Graph seamless sharing apps mean for your business.
Plus, live Q&A.
Scroll above to register for instant access!